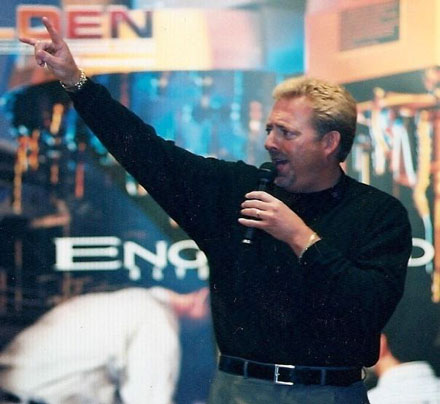 John D. Allen
CEO
Allen has spanned the globe training industrial distributors and formulating a relationship-based method of growing sales and profits. From selling rock drills in Latin America for Dresser® Industries to serving as the CEO of Wilden® Pump, Allen strives for a "zealot-like" following for the brand and the product devotion necessary to succeed. Born and raised in Ohio, Allen graduated from Ohio University and has an MBA from Thunderbird, the American Graduate School of International Management located in Arizona.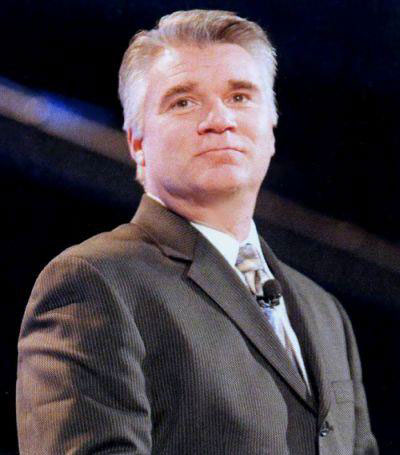 Tom Brown
President
Brown started his Career at Wilden® Pump, where he virtually worked in every department, giving him a "ground up" perspective on how to manage the JDA GLOBAL factory floor today. As the former Director of Procurement for Wilden/PSG/DOVER, Tom canvassed the world for the finest supply chain partners. He also established a successful after-market diaphragm pump parts group earlier prior to JDA GLOBAL (SPECTROM®). Raised in California, Tom completed Executive Management Training at the Kellogg School, Northwestern University.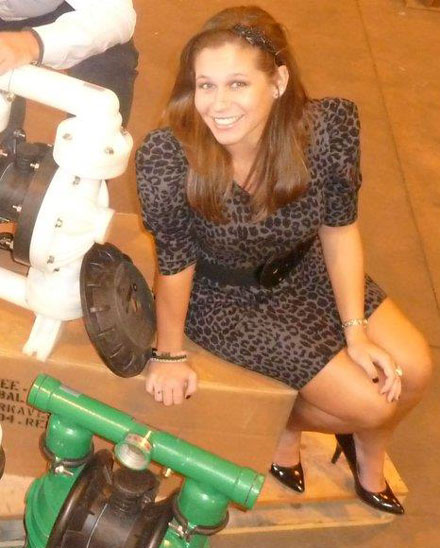 Jacqi Barsich Lunsford
International Sales Manager
Jacqi (JAX) graduated from Purdue with an MBA in hand and joined Team JDA even as it prepared to open its doors. JAX handles all Customer Service duties, and serves as the key link to our distributor/buyer network. JAX maintains rapid response time, coupled with complete and efficient documentation, making JDA GLOBAL a "joy to do business with" company. A Northern Indiana native, JAX also travels periodically to trade shows and DESERT GROUP functions to stay close to the customer while building long term business relationships.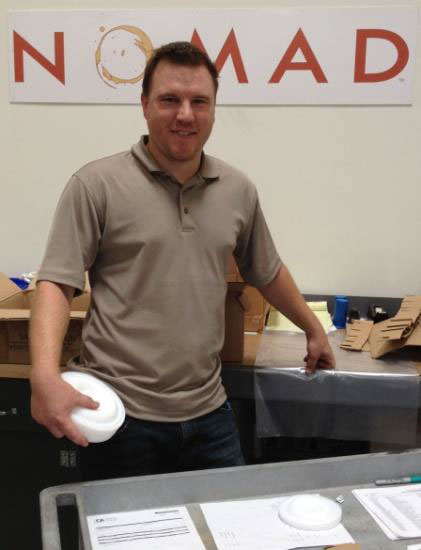 Jared Garton
Plant Manager
Jared is a Cal State San Bernardino grad and California native who handles product shipment and procurement. Garton maintains close contact with supply chain members and monitors proper packaging protocol, order fulfillment, etc. Rapid delivery is the key to the NOMAD success story, and Garton insures that every order is correct and ready for use at the other end. Inventory control and build-to levels also fall under Jared's responsibility.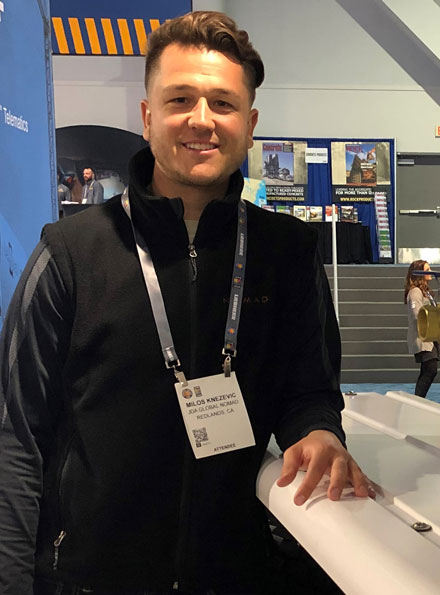 Milos Knezevic
National Sales Mgr.
Milos is a graduate of Bradley University with a BA in Public Relations who served as a salesperson for several well-known medical device manufacturer's prior to joining JDA GLOBAL in 2020 to serve as its first National Sales Mgr. Knezevic's charge will be to enhance USA market coverage with significant visitation/rotation to all NOMAD distributors, buyers, integrators and private labels, while searching for new clients. Product training and end user interface will play a major role in the company's national strategy.